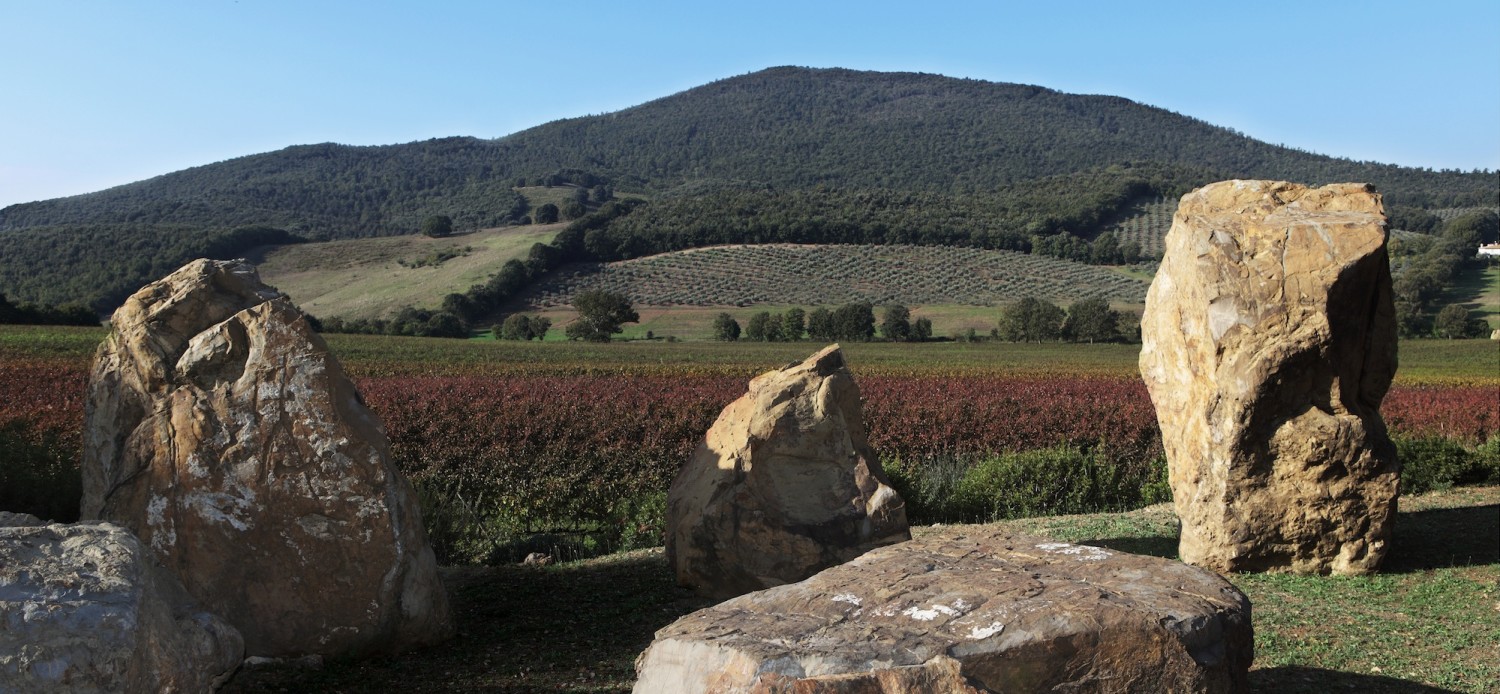 At the end of the 1990s, Paolo and Gemma Baratta fell in love with a wild corner of southern Tuscany; they soon realised that this was where they could realise their project. Paolo built a model vineyard with an underground cellar, perfectly integrated into the landscape, designed in every detail to make use of gravity, in perfect harmony with the 28 plots of vines of 1 ha each. The estate uses mainly Bordeaux grape varieties: Cabernet Sauvignon, Petit Verdot, Cabernet Franc, Merlot and Alicante Bouschet.
Monteti is run according to a very demanding Ministry of the Environment specification: "V.I.V.A. The sustainability of wine" which goes beyond simple organic.
Paolo has shared his enthusiasm with his daughter Eva and her husband Javier Pedrazzini who together manage the estate, Eva as general manager and Javier as marketing manager and production supervisor. It is a great privilege for Vini Toscani to be able to represent them in French-speaking Switzerland.