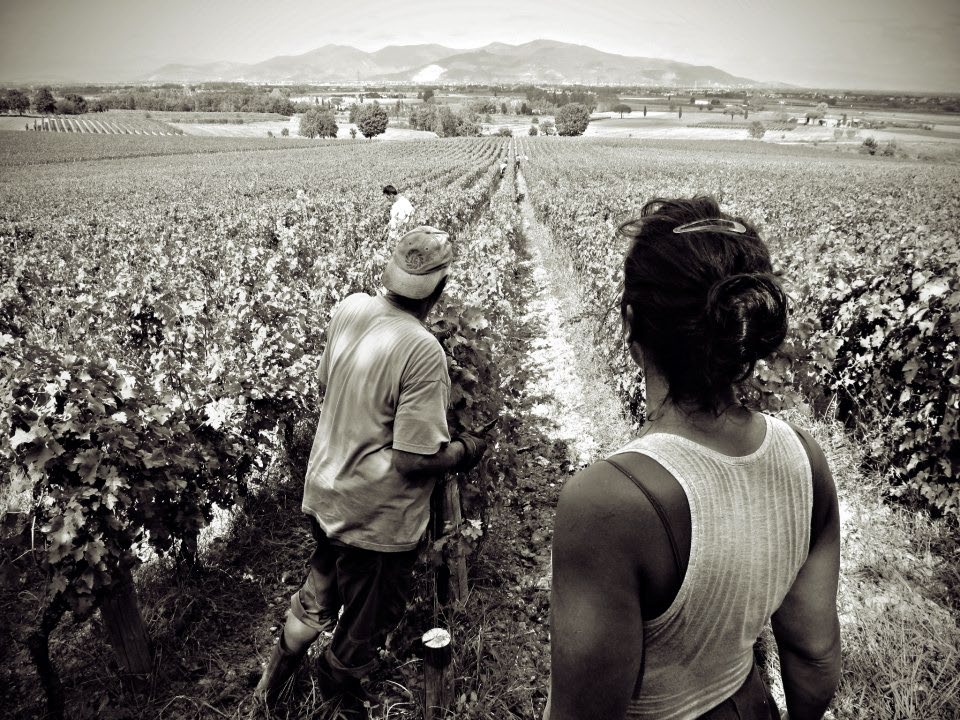 Costa Toscana, province of Pisa. 17 hectares of vineyards with a planting density of 7,000 to 10,000 vines aged between 20 and 50 years. Founded in 1996 by Bruno Giusti, the estate is currently managed by Paolo Giusti and his son Giacomo.
The grape varieties used are organically grown: Sangiovese, Syrah, Cabernet Sauvigon, Cabernet Franc, Merlot, Petit Verdot and Alicante. Green fertilisers, natural compost and sunshine allow good management of the terroir with a target yield of 600g per vine. First selection in the vineyard, by hand, then harvested in small boxes whose contents are subjected to a second selection on sorting tables. Natural fermentation without additives, long maceration of 18 to 24 days, then maturation in French barrels of 300 to 500 litres.
Paolo is an opera enthusiast, with a particular affection for Donizetti and his Elixir of Love. As a result, some of the wines were named after characters from the opera: Nemorino, the young peasant in love with Adina, the sergeant Belcore and the charlatan Dulcamare who brought Nemorino and Adina together with his elixir (the wine).